Hotel Laundry Service - Linens and Sheets Cleaning Service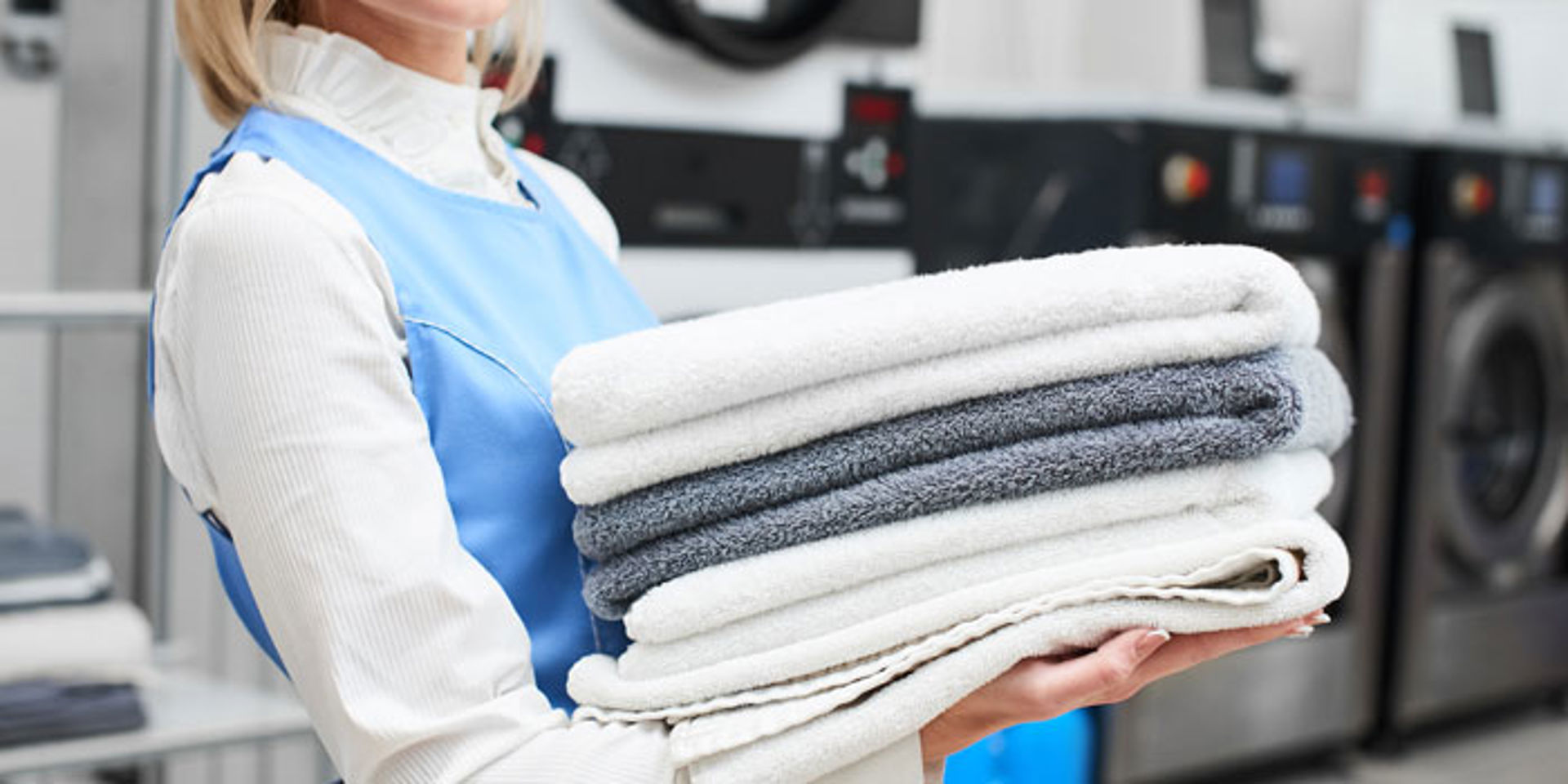 One of the main reasons guests keep coming back to hotels is because of the clean, safe, and tidy ambiance these places provide. Hotel goers are particular when it comes to the rooms they sleep in, especially the bed where they will rest for the night. Yes, they want nothing but the comfort offered by fresh and clean-smelling linens that will get them sleeping in no time. Clean linens, curtains and sheets will not only benefit the guests  but the hotel staff as well. Hotel staff need to have clean curtains and fabrics all around them so they will not fall ill to air pollutants and disease-causing germs.
Indeed, having thoroughly-cleaned linens and fabrics is a must for every hotel. When you need your linen to be washed by trusted and professional laundry experts, look no further because Alligator Laundry is now ready to provide hotel laundry services.
Alligator Laundry will keep all your linens, curtains, blankets, pillow covers, and even your personnel's uniform thoroughly clean, dry, folded, and ready for use. With our powerful laundromat machines and top-rated detergent products, we will bring you a hotel linen cleaning service like no other in the Bell Gardens and L.A. areas. We know that you want your linens to be done with utmost cleanliness and consideration to sanitation and hygiene, and that's not all. With our affordable hotel linen laundry service, you can also enjoy our laundry pick up and delivery service that allows you to have more time in focusing on your hotel operations. No need for you to take your laundry bags to laundromats; we will be right there at your door to take your laundry and deliver them the next day.
Most of all, we also extend our laundry services to your hotel's guests as we can also offer concierge service for them! This is how we bring you premium hotel laundry service at Alligator Laundry!
We Will Handle All Your Hotel Linens In No Time!
Our professional hotel laundry service has been efficiently serving different commercial establishments for the past decade and have received nothing but great and positive reviews. Alligator Laundry wants you to experience our customer-driven laundry service with just a few types or clicks in your mobile device or your hotel's P.C. Through our official website, you can log in or create your account to start picking a schedule for our staff to pick up and deliver your laundry. It is your own choice and preference on what date you would want to avail of our laundry service! Just pack your linens and towels, leave them in front of your establishment, and trust our great fluff and fold service to keep your linens and other fabrics fresh and clean which we will deliver the next day.
Say goodbye to hours of traffic because our service will come right at your hotel for your convenience!
Since we know that your hotel is open every day, we have kept our laundry service open to serve you and take care of all your laundry problems from Monday to Sunday. Just give us a call or text, and we will answer all your inquiries and arrange a schedule for your laundry pickup and delivery.
At Alligator Laundry, We Take Care Of Your Fabrics
Whether you want heavy or light washing or prefer mild products for your linens and other fabrics, Alligator Laundry will cater to all your special care needs as we strive to provide you with premium laundry services. All you need to do is place a written note in your laundry bag, and our staff will see that your special care instructions will be followed by our laundromat staff.
Don't hesitate in calling us now and let's discuss how our laundry service can perfectly fit your hotel laundry needs. Our service is available from weekdays to weekends, and we will be happy to answer all your queries regarding our laundry services.