Linen Laundry/Cleaning Service at Bell Gardens and Los Angeles Areas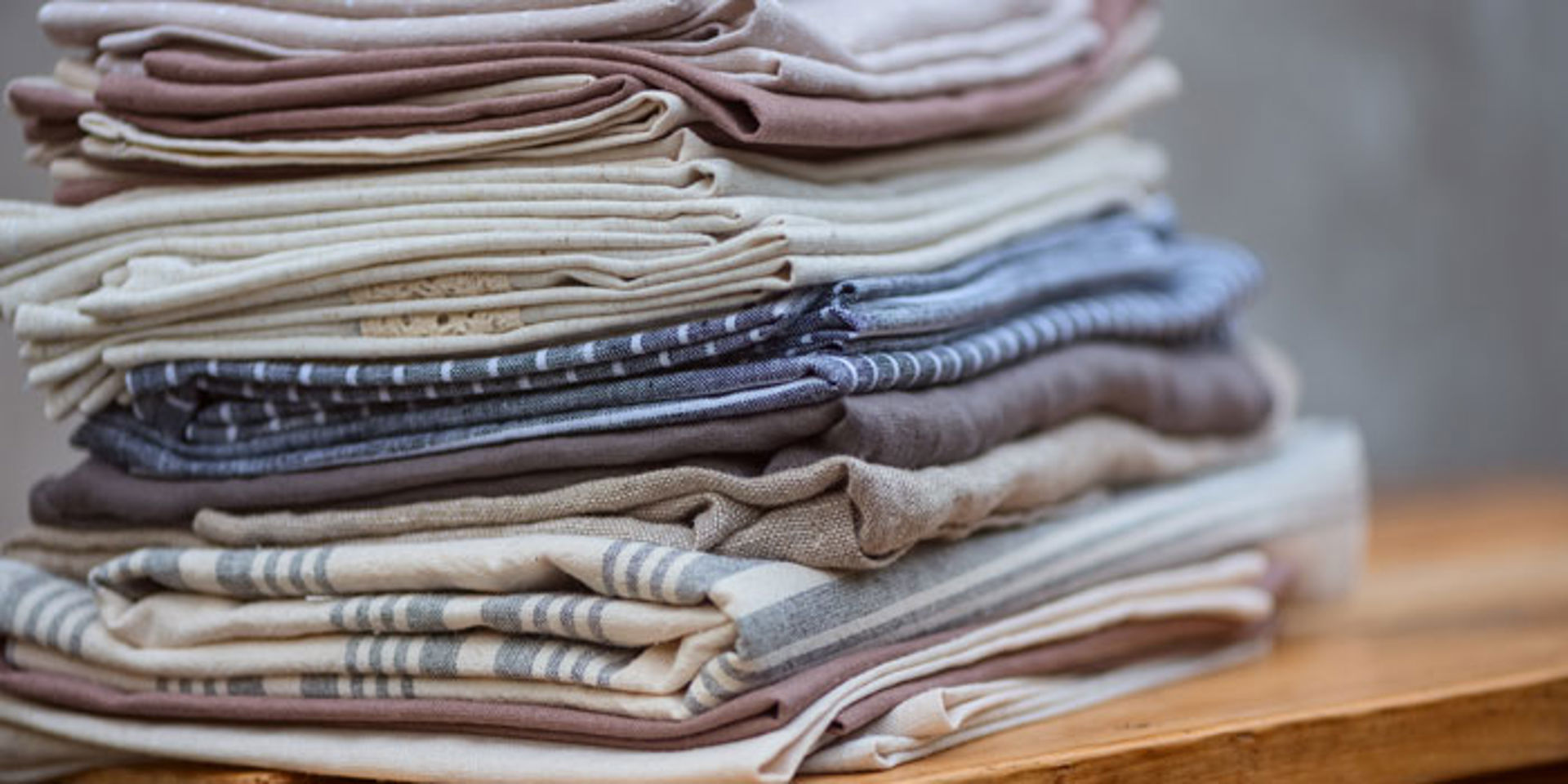 Are you looking for a linen laundry service/cleaning service in the Bell Gardens area? Linens are probably among the most used fabrics in many industries including hospitals and hotels. In these businesses, linens play an essential role in delivering a satisfying service to patients or customers. All of us want clean and fresh-smelling linens for our own comfort and optimal health. Clean and well-sanitized linens ensure not only the health and safety of our customers and patients, but also our staff. As business owners and managers, we need to make sure that our business environment is safe from hazards and diseases that are brought by improperly washed and sanitized linens. Tablecloths, napkins, aprons, uniforms, curtains, blankets, and even personal protective equipment worn by personnel--- all these can carry diseases if they are not taken care of by a premium class linen laundry service like Alligator laundry.
Alligator Laundry is one of the best laundromats, which, for the past decade, has provided various laundry services to residential areas, from fluff and fold to pickup and delivery services. Now, it has opened its services to commercial clients such as hotels and health care establishments which are always in need of a hygienic and professional laundry service worth their time and money. Alligator Laundry makes sure that all your commercial laundry needs are taken care of with our linen cleaning services plus a reliable and fast pickup and delivery service that is essential for highly productive business operations. No need to go to our main laundromat office; we are the ones who will be knocking right at your door to take your laundry bags and deliver your laundry all folded and sorted out the next day. Scheduling your pickup and delivery laundry service has never been easy, as you can do it online.
So forget all your laundry troubles and focus more on your business. Let Alligator Laundry handle your dirty laundry with care so that you will have that clean and lasting impression on your customers and patients.
How Does Our Linen Washing Service Work?
In commercial establishments such as hotels and restaurants, work is done at a fast pace. Customers like their requests to be catered to immediately without losing efficiency. In the case of hospitals and clinics, cleanliness and sanitation is a must. Alligator Laundry considers these needs; this is why we offer a premium linen laundry service for these industries at the most affordable price. Our premium linen laundry service follows strict standards in cleaning and sanitation to keep you, your employees and your customers and patients safe from first and disease-causing microorganisms.
Our premium linen service with pick up and delivery won't require you to leave your workplace or travel outside your office. All you have to do is go to our official website and log in to your account. If you don't have one, you can easily create your account and immediately schedule the date of your laundry pickup and delivery. We will pick up your dirty linens in your establishment and deliver them the next day all clean and sorted out.
Our service is available for all your laundry needs from Monday to Sunday. Our friendly staff will gladly assist you via call, text or email to cater to everything you need with your laundry. We are available even on weekends so that you don't have to worry whenever your linens need to be fluffed and folded fast and efficiently.
Special Care For Your Linens
Linens are among the most solid fabrics that can be used over and over again. But that doesn't mean they don't require any special care. If your curtains, blankets, pillow covers, and uniforms need special care or a special type of detergent, all you need to do is tell us. Just write your special care instructions on a piece of paper and place it on your laundry bag before we pick it up. No need to be worried about your linens; Alligator Laundry will wash them delicately with care.
Contact us now at Alligator Laundry and experience our premium laundry service like no other. Send us a message or call us to know more about how our premium commercial linen laundry service can help your business grow.