Number 1 Laundromat In Bell Gardens: Self Service Laundry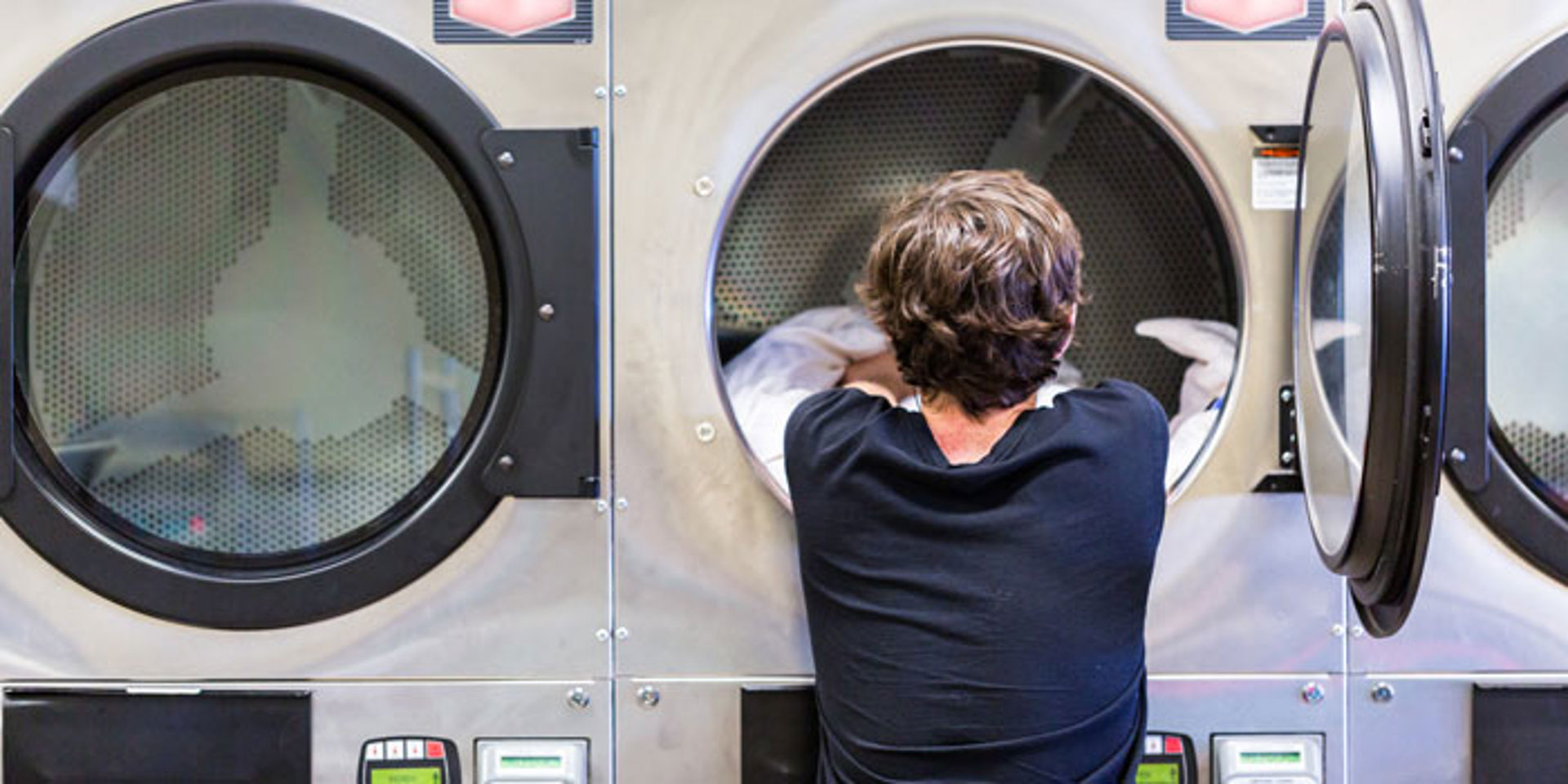 When it comes to your laundry needs, we know you want nothing but the best and efficient laundry service that will take care of your clothes and fabrics well. Also, you may want to maximize the convenience that you can get from self-service laundry.
Alligator Laundry brings the best of both worlds when it comes to premium quality and reliable laundromat services. For the past decade, we have consistently kept our customers satisfied with our high-quality laundry products and state-of-the-art equipment. We keep your clothes clean, stain-free and smelling fresh all day. We do this not just with our typical laundromat service but with our new efficient self-service laundry machines.
That's right! Since Alligator Laundry always strives to keep up with standards and trends, we have provided efficient yet affordable self-service laundry machines that are card-operated. Save both time and money and let our machine wash and dry your laundry effortlessly.
Self-Service Laundry Card: Coinless? No Problem!
For several years now, many laundromats have used coin-operated washing machines. This means that for these machines to do your laundry, you have to keep some loose change or some coins in your pocket. Now, these coin-operated machines are obsolete, as the newer washing machines won't require any cash or coins from you. These novel washing machines now use cards for convenience. All you need to do is swipe card onto the washing machine, and the machine will take care of your laundry. You don't need to worry anymore if you don't have any loose change.
Our laundromat service at Bell Gardens is now adapting to this trend with its upgraded and card-operated laundromat service. These washing machines do not only offer fast and effective wash-and-fluff laundry services; they also help you save more money along the way. Our coinless and cashless laundromat service is by far the most convenient way of dealing with dirty laundry that keeps on piling up at your home.
Alligator Laundry's self-service laundromat will take care of all your laundry needs in the most reliable way possible, even if you are cashless or coinless. Plus you can count on our clean and environmentally-friendly laundromat service.
Sit back, relax and enjoy as we do the dirty work. This is to show how devoted we are to offering a superior type of laundry service that will cater to all your laundry needs.
Beyond Laundromat Service: Fluff and Fold Laundry Service
Alligator Laundry is now also offering its own fluff and fold laundry service that will spare more time for you to enjoy your day. We will entirely handle your laundry needs from washing your laundry to delivering them. We will also pick your laundry from your home or office and deliver it the next day all sorted out and folded. It only takes just a matter of minutes for you to avail of our fast pickup and delivery service. Just log in to our website and pick your preferred date and time for pickup and delivery. We are available for pickup and delivery from Monday to Sunday, so you can always count on us everyday for your immediate laundry needs.
We also provide commercial laundry service especially for business owners. Our commercial laundry pickup and delivery service accepts linens, curtains, blankets, and even uniforms. All you need to do is pick a schedule for your laundry pickup and delivery service online, drop off your laundry bags at your door, and we will take care of the rest.
Alligator Laundry offers the following commercial services:
Towel Services for:
Spas
Beauty Salons
Nursing Homes
Motels
Hotels
Gyms
Fitness Clubs
Linen Services for:
Restaurants
Hotels
Motels
Nursing Homes
Hospitals
Medical Offices
So what are you waiting for? Dial 323-825-5592 on your phone for inquiries regarding our top-class laundromat and self-service laundry at Bell Gardens. We are open from Monday to Sunday for your orders and inquiries.