Restaurant Laundry Services Near L.A and Bell Gardens Area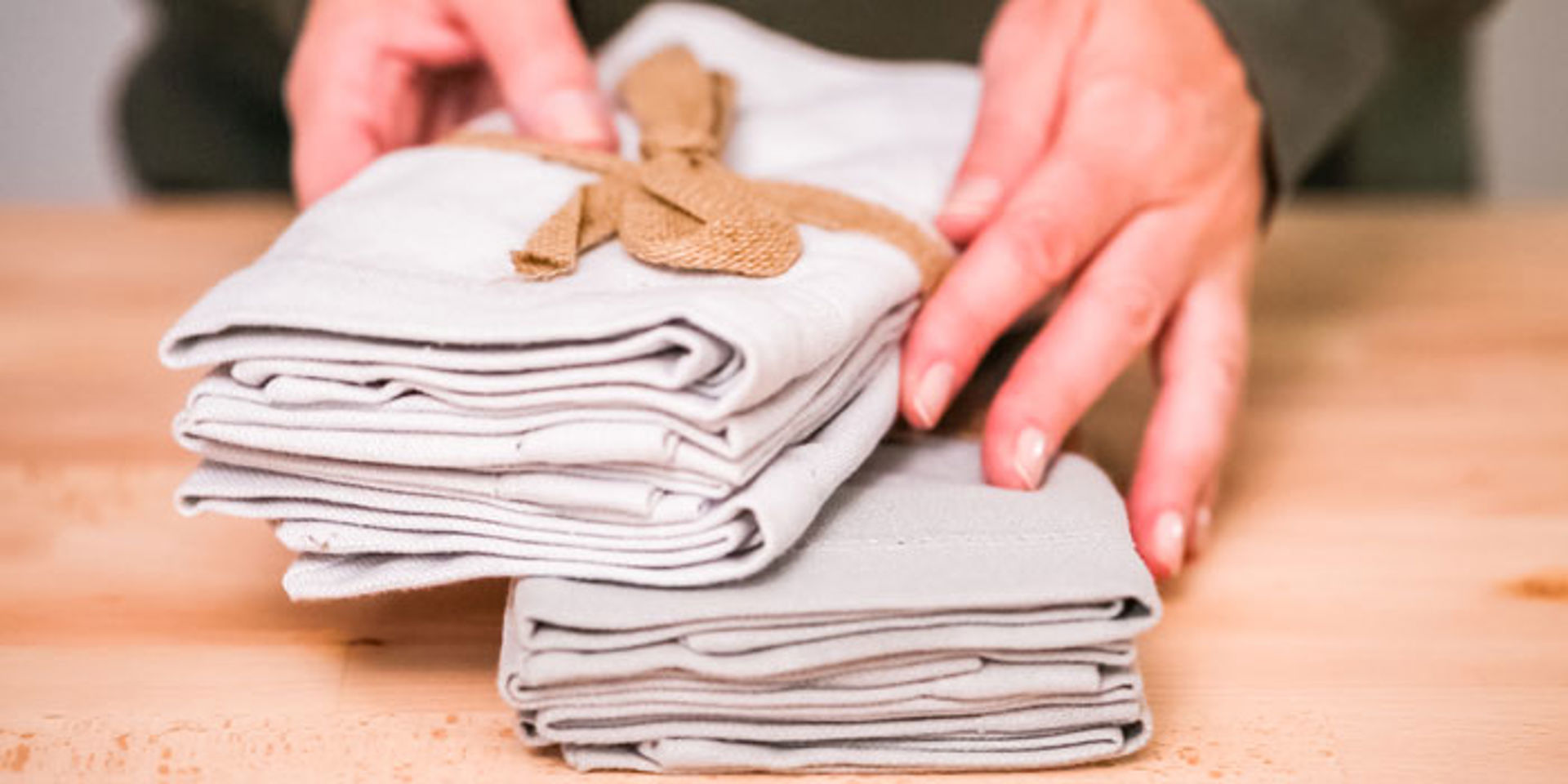 Tablecloth and cloth napkin stains are a big problem for restaurants. Every day, it is nearly inevitable that their table covers are always ending up dirty, with countless customers dining with their ordered meals. If spills from sauces and drinks are still evident in them, this can greatly affect the restaurant's overall impression from their customers. These customers will think that the restaurant has unhygienic practices; and besides, unclean tablecloths, napkins, curtains and other restaurant fabrics attract flies, rodents, mosquitoes, bugs and other pests.
Besides the delicious food servings and thirst-quenching beverages, customers are also looking forward to dine in a place that looks neat and clean. Now, you don't have to worry about clean fabrics anymore because Alligator Laundry will help you solve your fabric problems with our professional restaurant laundry services. Our laundry services are absolutely a big help in maintaining that clean impression on your beloved customers.
Table napkins, towels, aprons, hand towels, and even your cook and waiter's uniform will be handled with care by our staff. Alligator Laundry's premium wash and fold service uses advanced laundromat machines and top tier detergent products to make all your fabrics look as good as new. Our restaurant laundry service at Bell Gardens has kept our valued customers always satisfied. Most of all, we are not only rendering restaurant laundry services, but we also deliver your newly washed and folded fabrics straight to your restaurant. Our fast laundry pickup and delivery service has delighted many customers as it gave them more time to do essential matters rather than taking their bagful of laundry to and from the laundromat.
Don't fret when it comes to stains; Alligator Laundry's restaurant linen laundry service is here to keep your business going while also ensuring that your laundry is in good hands.
Our Restaurant Laundry Services
Running your restaurant requires focus, time and effort. As much as you can, you need to stay in your restaurant to manage and supervise your staff as well as to heed all your customer's concerns. This is why Alligator Laundry provides a restaurant linen laundry service that won't take so much your time. It only takes a few clicks on your mobile phone or desktop, and you can experience an affordable but premium laundry service. Just log in or create an account at our official site and from there you can decide on the schedule of your laundry pick up and delivery. Because we aim to offer fast and reliable laundry services, we deliver your restaurant fabrics all clean and folded the next day after the pickup date. Availing our laundry service is convenient and almost effortless; just leave your dirty laundry at your door and we will deliver them the next day, ready to be used again in your restaurant.
Now, you can have more time running your restaurant as you wait for your laundry to arrive. Another good news is that you can avail of our laundry service everyday from Monday to Sunday. We can be reached via calls or text messages. You can always be sure that all your laundry concerns and queries will be answered daily. 
Special Care For Your Linens and Fabrics
Here at Alligator Laundry, we provide not just a clean and reliable restaurant laundry service. We also wanted to make sure that we will do things the way you want them. Do you prefer a heavy or a mild wash? Do you prefer a certain detergent? We will be happy to cater to your special requests. Just write your written special care instructions in a piece of paper and leave it in your laundry bag. We assure you that your care instructions will be followed, and your fabrics will be washed with care.
So what are you waiting for? Contact us today to experience our top-class yet affordable restaurant laundry service. You can send us a message or call us regarding your inquiries and we will give you a FREE consultation on how we can provide the laundry service that fits your business needs.